Welcome to the Profile Page

Sunday December 5, 1999
---
This page contains profiles of some great athletes that we have had the pleasure to see over the years:
Lance Armstrong, USA Visit the site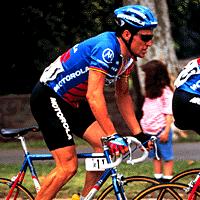 A class act

Here's a guy that started out in triathlon and went on to become a premiere excellent cyclist. He overcame cancer and won the 1999 Tour De France! Incredible!
Please visit this link Lance Armstrong Foundation and the above link for more on this excellent athlete.
---
Peter Reid, Canada Visit the site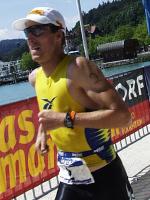 Ass kicking Ironman Champion from Canada

Victoria, BC boy does well:) Hard working and talented Ironman triathlete.
---
Paula Newby-Fraser Visit the site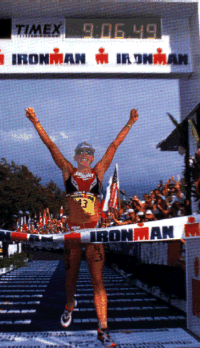 Super Woman
---
Triathletes to be added include: Mark Allen, Greg Welch, Scott Tinley and future profiles of up and coming amatures.