Page 9/LINKS

Tuesday February 4, 2003
LINKS
Triathlons: Clubs, Personal and Commercial Sites
---

Bilbys Triathlon Club
Oscar's Triathlon Team
Stephen's Triathlon Page Another good personal triathlon website.


John Becker's Triathlon Site
Sharon Donnelly, Triathlete
Ironman Canada
North Shore Spring Triathlon

French Triathlon Good site with lots of photos.
Simon Lessing (GB)
Ironman Switzerland
Quelle Ironman Europe
Mieke Suys (Belgium)
The Dutch Foundation
Joachim Van der Auwera (Belgium)


Triathlon Web Japan


Future Dreams - The Gateway to Triathlon
New Zealand Ironman
New Zealand TriathlonGood site


Lauren Alexander
Derek's Triathlon PageAn interesting and motivational short film opens this page.
Now for something completely different...Eclectomania!
Excellent source to Ironman sites!
Great Floridian Triathlon
Gulf Coast Triathlon
Hulaman's Tri-tips
Ironman California
Ironman Hawaii
Ironman USA Lake Placid
Rocketman Triathlon
Roger's Triathlon World
Saul Valley Triathlon
Tri California
TriMidget
Tri-training on-line.
Seventeenth Annual Wildflower Triathlon.
Sports-Tri Directory
St. Pete's Mad Dogs Triathlon Club
The ultimate triathlon Link!

Running
---
Kevin Broad's Mountain Running Page
Island Road Racers
Prairie Inn Harriers
Runners Web
Runner's World
A great running magazine packed with useful information.
Running in Germany
Team West Coast

Cycling
---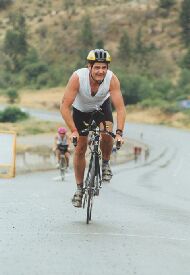 Climbing up the Richter, IMC'97
Aegis Bicycles
Chinook Cycling Club
Mongoose Mountain Bikes
Softride
Trek
Publications
---
Extreme Tri.
Inside Triathlon
Transition Times Magazine
Triathlete Magazine
Triathlon Products worth putting on here
---
Desoto Inc.

Jack...be Nimble
Quintana Roo
New Balance
Nike
Saucony
Submit your website either by email or in my guestbook for all tri/du/running/cycling or swimming related activities.
Let me know of any broken links,

dutri@home.com